clumsyart

Add clumsyart as a friend

clumsyart will be notified and will have to accept this friendship request, to view updates from clumsyart and their ratings you must follow them.

Remove clumsyart as a friend



Lists
Recent reviews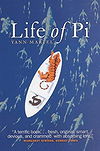 Posted : 12 years ago on 20 September 2011 09:53 (A review of
Life of Pi
)
With 'The Life of Pi' Yann Martell tacitly promotes a positive, imaginative approach to life. The young protagonist Pi reveals his tale of a potentially tragic voyage across the sea in a life boat accompanied by a zebra, an orang-utan, a hyena and a Bengal tiger. After an inital slow start this compelling tale gathers speed from page 80 onwards and concludes with the greatest ending to a book I have read; a magnificent prestige.

0 comments,
Reply to this entry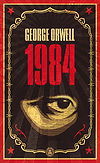 Posted : 12 years ago on 20 September 2011 09:53 (A review of
1984
)
1984 tells of the bleak, oppressed existence of Winston Smith. He lives on a superstate that partake in a perpetual global war, working for 'The Party' under the ever watchful eye of Big Brother and the Thought Police. Smith's colleagues (and in fact the entire population) are fearful of any action perceived as being against The Party in light of the rumours of the extreme punishment received for such heresy. But Smith is unable to tolerate this controlling existence and longs for freedom from it. 1984 is a story narrating his attempt to escape as well as a telling dystopia that draws many alarming similarities to the world we live in.

0 comments,
Reply to this entry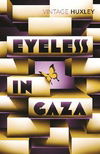 Posted : 12 years ago on 20 September 2011 09:52 (A review of
Eyeless In Gaza
)
An engaging and clever novel that tells the story of Anthony Beavis' life in a non-chronological masterpiece. Beautifully the tale moves from decade to decade, event to event, backwards and forwards in time whilst even more majestically all coming together to create the story itself. A fantastic read.

0 comments,
Reply to this entry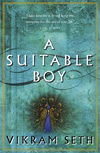 Posted : 12 years ago on 20 September 2011 09:49 (A review of
A Suitable Boy
)
A Suitable Boy is, if nothing else, an epic accomplishment. Seth has created and populated a world in such detail, astutely developed numerous characters and maintained a written style of rich eloquence throughout. The vastness of his purview results in the plot having a disjointed flow (no more evident than in the slightly brusque ending). But in the attempt to encompass so many factors of life and society - quite rightly demonstrating how in reality they pervade the daily life of a family - it would be incredibly harsh to criticise the book for a lack of an adequate crescendo. The quote by Voltaire, Seth includes at the beginning of the book ('the superfluous, that very necessary thing') adroitly highlights his belief that it was indeed imperative to include so much - I would in fact argue that he didn't include enough as there was a palpable sense of abruptness in the ending almost like he couldn't take it anymore or that he was increasingly worried about the word count. This by no means takes anything away from the enjoyment had by reading this book. Take your mind through the romanticism of India proffered by Seth in his gargantuan novel/substitute pillow!

0 comments,
Reply to this entry
Movies
TV
Music
Books
DVDs